At Rye Chiropractic Center, our goal is to ease your pain, literally. We strive to not only address your problem areas and help you heal but also to set you on a healthy path of prevention and maintenance so you do not encounter the same issues in the future. Please take a look around our website to learn more about what chiropractic care is, how it can benefit you, the services we offer and where to find us.
About Dr. Michael McGivney, D.C.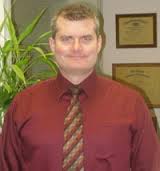 Dr. Michael McGivney opened his office in Rye, New York, in 2000. He received his undergraduate degree from Fordham University and earned his Doctorate of Chiropractic from LIFE University.
Dr. McGivney serves as the chiropractor for professional athletes represented by the MK Sports & Entertainment Group. He has treated pros in MLB organizations, USL soccer players and NFL football players.
Dr. McGivney has dedicated his career to providing patients of all ages, athletes and non-athletes, with specialized, effective treatment for all types of chiropractic conditions, including headaches, back and neck pain, joint pain, muscle pain, sports injuries, automobile accidents and work accidents.
About Rye Chiropractic Center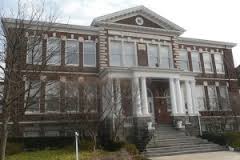 At Rye Chiropractic Center, our goal is not only to alleviate your aches and pains but to help you manage your pain and prevent further problems down the road. Our three-phase process of chiropractic care will take into account your unique situation and treat you, the patient, with customized care based on our initial physical assessment. No matter where you're feeling pain or what caused it, you're in good hands at Rye Chiropractic Center.
To learn more about how we can serve you, please visit our Services page.
To learn more about chiropractic, please visit our About Chiropractic page.
Hours
| | |
| --- | --- |
| Monday | 8:00am – 7:00pm |
| Tuesday | 8:00am – 7:00pm |
| Wednesday | 8:00am – 7:00pm |
| Thursday | By Appointment Only – Call (914) 921-3331 |
| Friday | 8:00am – 7:00pm |
| Saturday | By Appointment Only – Call (914) 921-3331 |
| Sunday | Closed |
Location
16 School Street
Rye, New York 10580

Contact Us
If you have questions or concerns or are ready to schedule an appointment, please don't hesitate to contact us at (914) 921-3331.